TrustShare: The Fastest Way to Pass Security Reviews
Spend less time on security questionnaires, and more time growing your business
Dramatically reduce time spent on security questionnaires
Securely share your trust portal with prospects and partners
Leverage rigorously tested AI to pre-fill questionnaires
Avoid the hassle of maintaining a knowledge base or configuring a tool designed for RFPs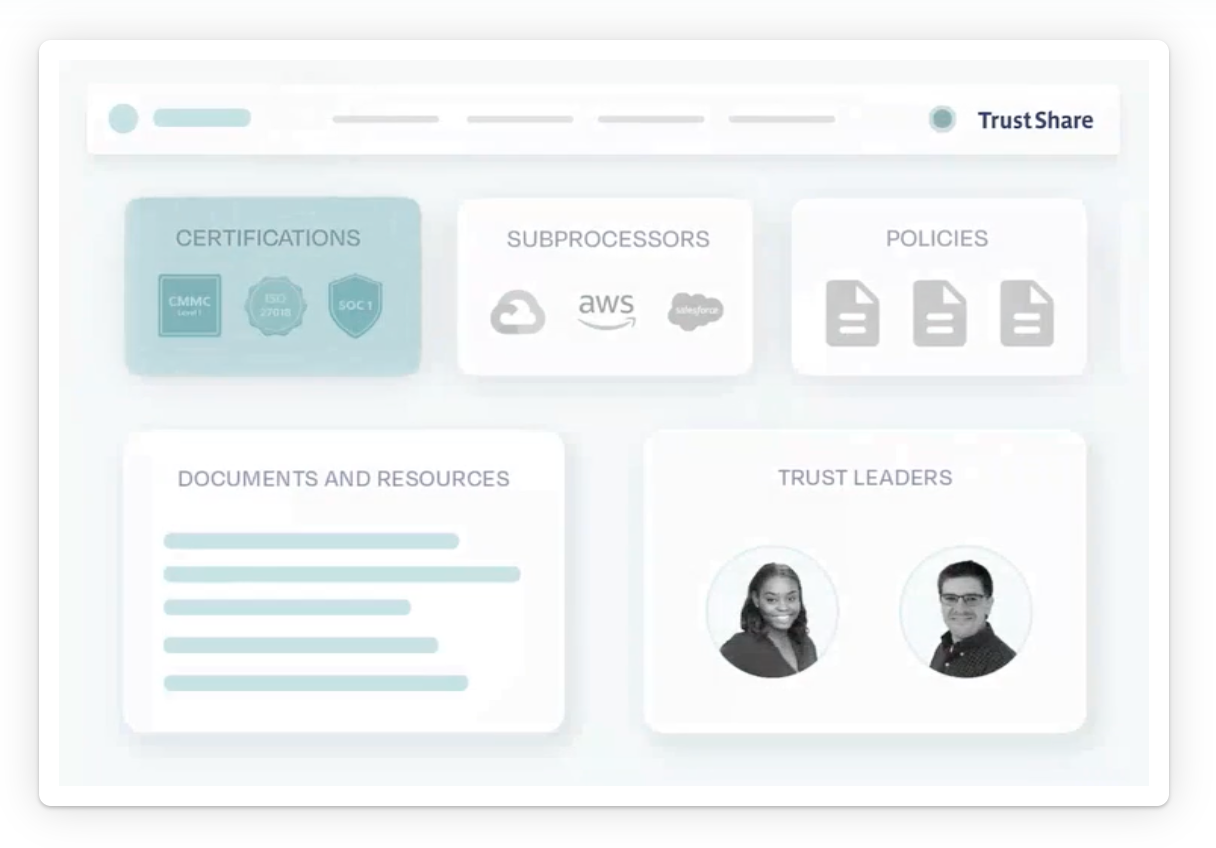 LEARN MORE TODAY
Schedule a Demo
Oort Slashes Security Questionnaire Response Time with Kintent
TRUSTSHARE
Easily Pass Security Reviews from Fortune 500 Companies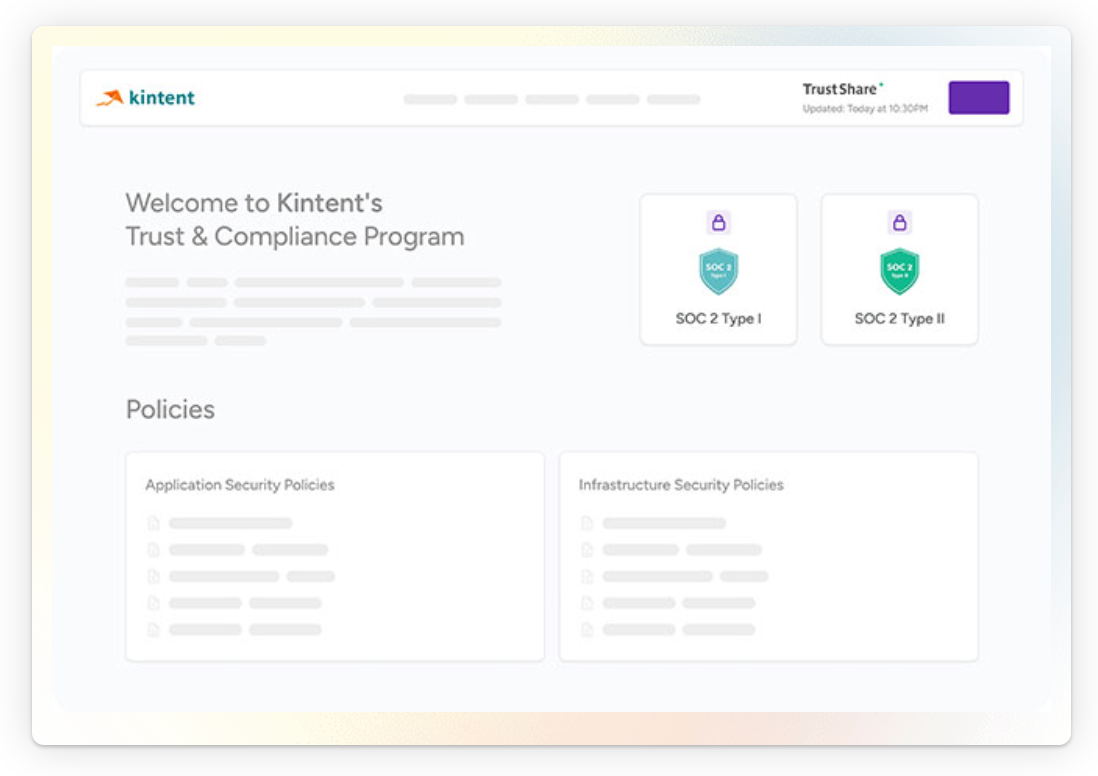 Make a great impression right from the start
With a TrustShare portal, you can instantly showcase your security posture with a dynamically updated page on your website, customized to match your company branding
Your customers, prospects and partners can find the information they need, so you can close deals faster and spend less time answering questionnaires.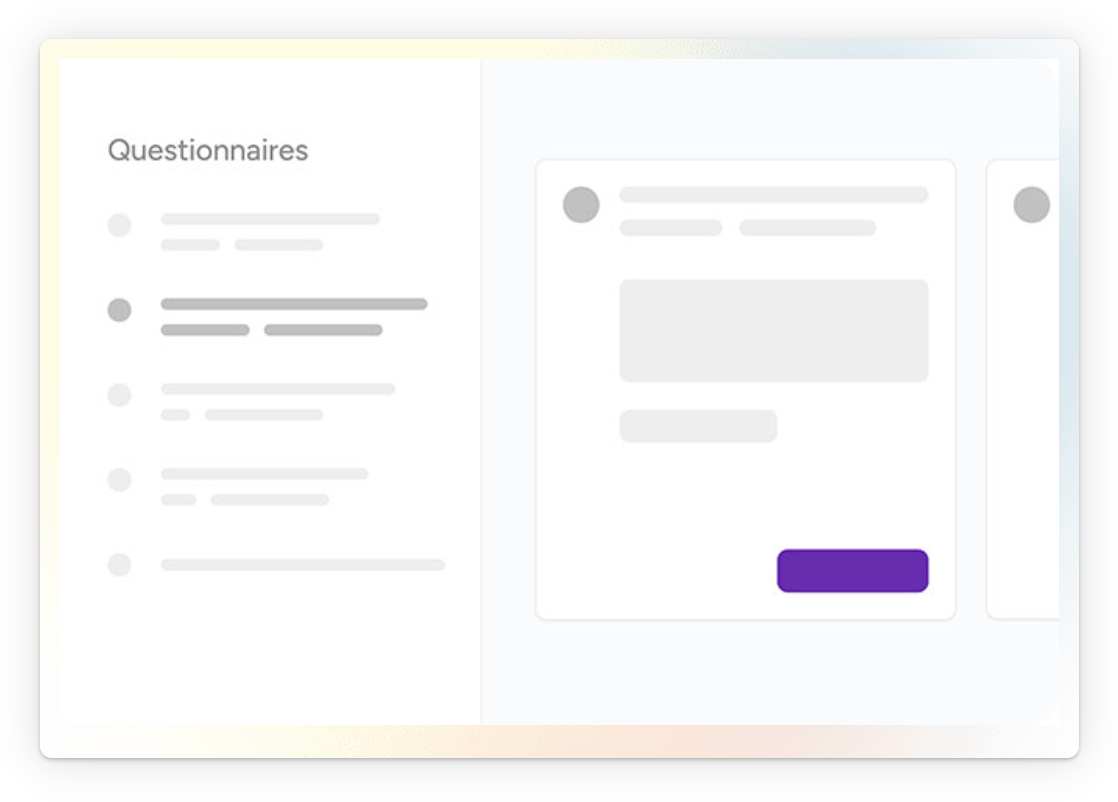 Complete security questionnaires faster than ever before
Leveraging your own security program and previously answered questionnaires, TrustShare uses AI trained on tens of thousands of questions to pre-fill answers with a high degree of confidence
You can review and assign remaining questions with an intuitive interface, so collaboration is a breeze.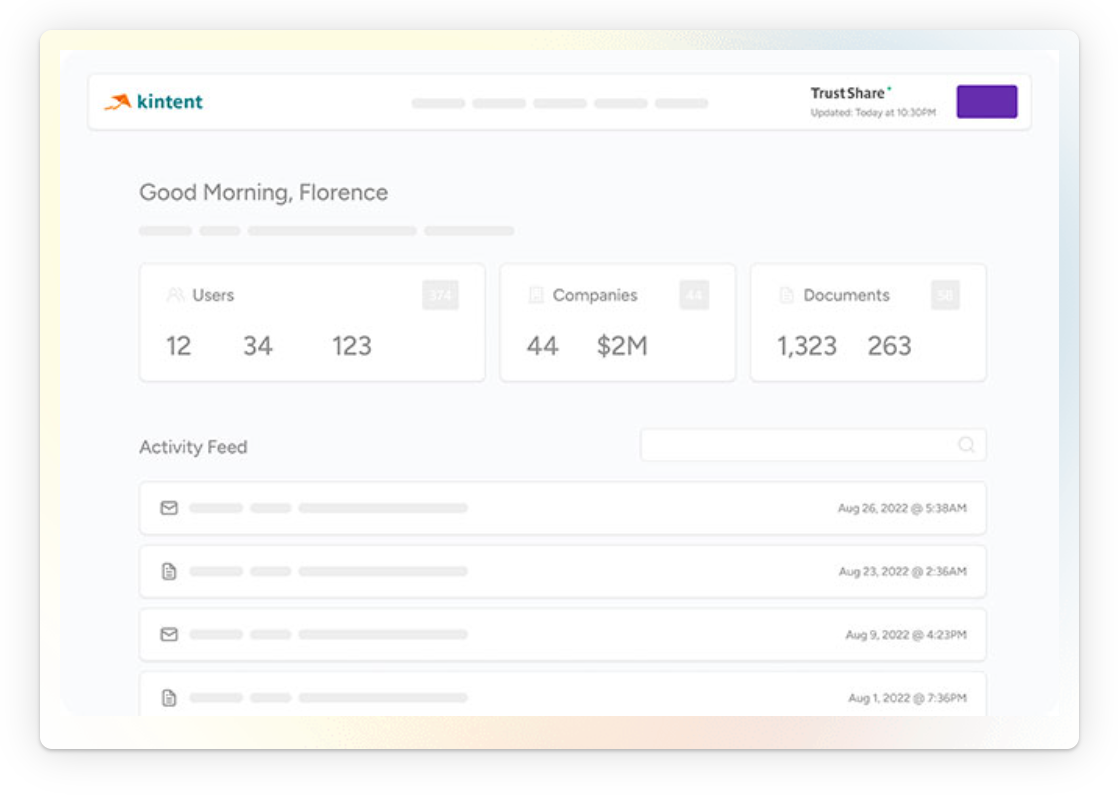 Administrative Control Center
Securely share information with the right people
The admin control center allows you to tailor access to sensitive documents, and embed NDA signature into the workflow for added peace of mind.
Your prospects and customers easily get the information the need, and your teams don't have to spend time updating spreadsheets or emailing important files.